Wildlife Feeders
If you are looking for high quality, affordable, dependable deer feeders and wildlife feeders then we have what your looking for. We have many different styles to choose from including parts for building your own deer feeders just the way YOU want them. We carry remote control deer feeders, tripod deer feeders as well as hanging deer feeders.
Click here for Feeder Parts and Accessories
Click here for Lifetime Feeders
Click here for Tomahawk Feeders
Click here for Lifetime Feeders
Click here for Fish Feeders
ATV Rancho Feeder
(Item #814443)
BOLTS ONTO ANY ATV RACK. HOLDS 50 POUNDS OF FEED AND LIKE THE ORIGINAL RANCHO FEEDER IT WORKS WITH THE PULL OF A ROPE! NO NOISE, NO BATTERIES REQUIRED!
MADE OF 100% HIGH DENSITY POLYETHYLENE

30lb. Pile Driver Game Feeder
(Item #811025)
The Pile Driver 30lb auger feeder system features a durable poly barrel that holds up to 30 lbs of feed (depending on density), and an auger delivery system to control dispersion of powdered minerals, bran, corn or pellets. It is designed not to clog regardless of feed type or climate and has a unique and powerful gear system that is weather resistant with the electronics enclosed within the unit.
The digital control unit delivers feed up to six times per day. The weatherproof polypropylene hopper has a 30-lb. capacity and has a sturdy steel hanging bar for easy placement and can be mounted or hung. Runs on a 12-volt battery (not included). Has a 1 year limited warranty.

Truck mount Rancho Feeder
(Item #814444)
FITS ONTO YOUR TRUCK HITCH OR YOUR ATV HITCH. IF YOUR ATV DOES NOT HAVE A HITCH YOU CAN PURCHASE THE ATV ADAPTER OR PURCHASE THE RACK MOUNTABLE RANCHO FEEDER. THE RANCHO FEEDER HOLDS 50 POUNDS OF FEED AND WORKS WITH THE PULL OF A ROPE! NO NOISE, NO BATTERIES REQUIRED!
MADE OF 100% HIGH DENSITY POLYETHYLENE.

Bumper Buddy Feeder
(Item #812404)
This feeder makes life easy when it comes to feeding small alleys or strips of land. With the easy installation of just hooking it up to your Truck or ATV you'll be ready to drive and feed in just minutes.

Infrared Digital Scouting Camera
(Item #855211)
Enhance your ability to effectively age deer and help your decisions be more accurate when scouting. This is achieved through innovative, anti-blur technology which produces clean, crisp images in any situation, allowing for a more professional evaluation of the wildlife you've captured.
The IR system, combined with the new Flextime technology, allows any hunter to set his camera and forget about it. This new functionality ensures that any game traveling during peak times will be caught.
Red 4 Enhanced N4E
4MP Infrared Digital Scouting Camera
18 pc High Intensity LED Infrared Flash
FlexTime Time Lapse Technology
Redux Anti-Blur Technology
1 second Rapid trigger speed
Flash range is up to 55 ft.
Photo and Video (30sec) capabilities
Up to 32 GB SDHC Card (not included)
External battery port (for use with EBX)
Uses 4 C-Cell batteries (not included)
2 Bungee cords (included)
Weather resistant with rubber gasket
Sensor range up to 60ft.
Built in battery to retain date and time
Battery life estimated up to 3 months
External power port
Passive infrared sensor(PIR) detects motion and heat
5-Pin mini USB style - included

| Feeder Parts
| Deer Feeders
| Fish Feeders
| Hog Traps
Live Animal Traps
| Fish Traps
| Gill Nets
| Trotlines
| Seine Nets
| Fishing Gadgets
| Turtle and Snake Traps
This Document
Was Last Modified
On Jun 3, 17
This menu takes a few moments to load, but it will enable you to move to any other page on the website in one click!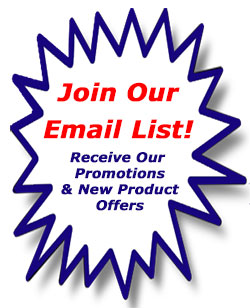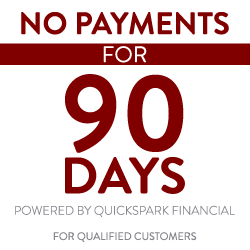 Become an Affiliate!


1-979-732-5081
esta página en español
About Heinsohn's
Find Our Products Here
Share with a Friend

Agricultural Products
Alligator heads
America Tin Signs
Animal Hooks
Animal Tin Signs
Antique Jars & Caps
Aprons
Armadillos
Automotive Accessories
Babies and Kids
Bait Catching
Bake - Kitchen Ware
Band Saws
Banks
BBQ Equipment
BBQ Hickory Chips
BBQ Rub
BBQ Seasoning
Bat House
Bean Slicers
Beauty Care
Beer Making
Beer Making Books
Bells
Beverage Making
Bird Feeders
Bird Traps
Bird Houses
Bluebonnet Seeds
Books
Bowl Choppers
Brass Plaques
Burners, Propane
Butchering
Butcher Saw Blades
Butcher Saws - Electric
Butcher Saws - Hand
Cajun Cooking
Cajun Fried Turkey
Calendars
Camp Ovens
Candles
Canning
Cars and Automobile Signs
Casings
Cast Iron Banks
Cast Iron Cookware
Cast Iron Cure
Cat Traps
Chafing Dishes
Cheese Making
Chewbeads
Chilegrills
Chumming Game fish
Cleavers
Clogs
Clothing and Headwear
Coffee
Commercial Cookware
Commercial Curing Equipment
Commercial Food Dehydrators
Commercial Mixers
Commercial Sausage Stuffers
Commercial Vacuum Machines
Contact Us
Cookbooks
Cooking
Cookpots Large
Cooking Tools
Cookware, castiron
Cookware, commercial
Cookware, SS
Corn Recipe
Crab Traps
Crockery
Crosses
Cultivator
Cutting Boards
Deep Fryer
Deer Feeders
Deer Feeders Accessories
Dehydrators
Dominoes
Doorstops
Drive to Heinsohn's
Duster, Garden
Dutch Ovens
Electric Appliances
Electric Butcher Saws
Elec. Butcher Saw Blades
Electric Meat Grinders
Entertaining
Ethnic Cookbooks
Ethnic Cooking
Fajita Pan
Fire Pits
Fish Books
Fish Feeders
Fish Frying
Fish Nets
Fish Traps
Fishing Products
Flags
Flower Seeds
Food and Beverage Tin Signs
Food Preservation
Food Products
Free Catalog
Freezer Paper
French Fry Cutters
Frog gaffs
Fry Baskets
Frying Fish
Frying Tools
Game Cook Books
Game Feeders
Games
Game Traps
Garden Cart/Seat
Gardening
Garden Seeder
Garden Seeds
Gift Certificates
Gift Items
Gill Nets
Grain Grinders
Grandma and Grandpa
Gravity Feeders
Griddles
Griddles, cast iron
Griddles, large
Grinders-Meat
Hamburger Patty Presses
Hamburger Seasoning
Hats and Caps
Health Remedy
High Wheel Cultivator
Help
Health and Fitness
Hitch, Trailer
Hog Traps
Hollywood and TV Signs
Home Decorating
Home Furnishings
Homemade Wine
Home Page
Hoopnet
Horse Items
Horse Stuff
Horse and Tack Books
Horseshoes
Hummingbird Feeder
Hydraulic Sausage Stuffers
Ice Cream Freezers
Ice Shavers
Indoor Weathervanes
Injectors, Marinade
In The Bar
In The Home
Jerky
Jerky Cutter
Jewelry
Juicer
Kerosene Lamps
Kettles
Kids
Kitchen Decor
Kitchen Gadgets
Knives
Knife Sets
Knife Sharpeners
Kraut Cutters
Lamp Parts
Leisure Time
Live Traps
Manual Meat Grinders
Map Books
Marinade Injectors
Marinades
Meat Cubers
Meat Curing Equipment
Meat Curing Spices
Meat Grinder Parts
Meat Grinders, Elec.
Meat Grinders, Manual
Meat Mixers
Meat Processing
Meat Processing Acc.
Meat Processing Safety
Meat Saws
Meat Saws
Meat Slicers
Meat Tenderizers
Meatball Making
Mechanical Banks
Metal Signs Nostalgic
Mexican Cooking
Mexican Decor
Mexican Items
Minnow Seines
New Items
Noodle Making
Nostalgic Items
Nostalgic Metal Signs
Nostalgic Toys
Novelty Signs
Nutcrackers & Gatherers
Oil Lamps
Outdoor Cooking
Outdoor Tin Signs
Outdoor Utensils
Old Fashion Remedies
Pasta Makers
Pecan Gatherers
Pellet Guns
Perch Traps
Planters
Platform Cart
Pockets Knives
Popcorn Poppers
Potato Cutter
Potjie Kettles
Propane Gauge
Poultry Products
Purple Martin Houses
Recipes
Remedy Health
Root Beer Making
Rubberboots
Rustic Wooden Items
Safety Equipment
Sausage & Jerky
Sausage Making
Sausage Spices - Mixes
Sausage Stuffers Parts
Sausage Stuffers Tubes
Sausage Stuffers
Saws - Meat Band
Scales
Seines
Serving - Entertaining
Serving Tools
Shirts
Shrimp Cleaner
Signs Nostalgic
Skillets
Skimmer
Slicers
Smokers
Snakes-Mounted
Snake Traps
Soap Making
Spices
Stainless Steel Cookware
Stainless Steel Cooking Tools
Stock Pots
Survival Gear
Tables
Tableware
Tamale Machine
Tenderizers
Texana Wrought Iron
Texas Ceramics
Texas Crockery
Texas Stuff
Texas Wood Products
Tex-idermy
The Girls Store
Thermometers / cooking
Thermgun -IR Thermometer
Tin Signs
Tomato Juicer
Tools
Tortilla Presses
Torquoise Jewelry
Toys Nostalgic
Transfer Cages
Traps
Trotlines
Turkey Fryers
Turtle Traps
Turtle Burger
Vacuum Sealer Products
Vacuum Sealers
Vegetable Processing
Varmint Traps
Vintage Bird Houses
Washboards
Washer Pitch Game
Watering Cans
Weathervanes
Welding Equipment
Wild Bird Feeders
Wildflower Seeds
Wildlife Feeders
Wine, Homemade
Wine Making Books
Wine Making Products
Woks
Wood heaters
Wood Stoves
Wrought Iron Products
Your Security

Copyright Year 2017