Party Items
80qt. Stainless Steel Rolling Cooler
(Item #590860)
Beverage cooler is made using a beautiful stainless steel. Perfect for outdoor parties and BBQ's. Lid helps keep contents cool for extended periods of time. Push handle and four swivel casters allow easy mobility. Two casters have brakes to allow stationary positioning. Features a bottle opener on one side with cap catcher for convenience.
Durable steel construction with coated finish Insulated liner with dual split top lids. Equipped with a drain plug for easy cleaning.
Dimensions:37.5"L x 19"W x 34"H

VEI Foggie Fogger
(Item #993450)

400W, Remote Control, ETL & CTL Listed, 13.5" x 7.25" x 7.5" and 4lbs.

Fog Fluid 1 Gallon
(Item #993451)

Creates non-toxic smoke which hangs in the air to accent effects lighting.

VEI Bubble Machine
(Item #993452)

This is a portable and powerful machine. It comes with an A/C adapter, on/off switch, 8-oz bottle of bubble juice. This machine operates off of a 2 "C" batteries which are not included. This machine measures 8.5" x 7" x 5.5", weighs 2lbs.

Chauvet Bubble Machine
(Item #993456)

Bubbles rise, plastic construction prevents rust. Manual bubble button, easily-removable tank.Size 12.5" x 7" x 6.5". Shipping weight 13.2 lbs. Power 110V or 230V 1 year limited warranty.

Bubble Juice
(Item #993453)

For the use in the V-8212, V9903 and other bubble machines, 1 Gallon of bubble machine juice.

Xenon Strobe Light
(Item #993454)

110V light and includes four color filters.

Xenon Strobe Light
(Item #993455)

This machine creates 1-12 flashes per second. Has molded reflectors, 3 colored filters, black cabinet with hanging brackets. 110 VAC and ETL & CETL listed. Perfect for parties!

Margarita/Slush Machine
(Item #620252)
These machines are used for great fun and thirst quenching entertainment. Great for pool partites, backyard parties, barbecues, or any event.
Voltage 110/60Hz
Compresor: .4 HP
Intelligent electronic control system
LED light in illumination
Brushless dc motor
Electronic expansion valve
Dimensions:11" x 20" x 32"
Capacity: 3.2 gal - 12 Liters

REDUCED PRICE!!!
High Performance Commercial Blender
(Item #634003)
Power motor 1250W high performance, cool running power motor propels the blades for consistent results. The rotational speed of motor without loading is 26,000 RPM. High quality and hardened stainless-steel blades with both hammermill and cutting surfaces that break down the vegetable & fruit, coffee bean, ice piece and other food inside the container to ensure consistently smooth results. It is a see-through, no-drip-spout and virtually unbreakable container, lets you witness the processing from start to finish, you can easily measure ingredients in container. Heavy-duty base is made from fire retardant ABS plastic. There are high/low, variable speed, pulse three switches to adjust speed to process different kinds of food and ice.
Holds 8 cups max or 64oz
110 V.A.C.
Easy and safe to use
Temperature protection switch

64-oz. Margarator
(Item #610523)

Makes Ice-blended margaritas, daiquiris, coffees, and other refreshing chilled, blended drinks. Holds up to 64-oz. of your choice of beverage. A patented "grind and shave" mechanism that crushes the ice perfectly. Does not leave large chunks like other blenders. This unit has a frontal spout which makes dispensing a breeze. Includes a drip tray to help with clean up. Also comes with a carrying bag for transportation and storage.

Stainless Steel Margarator
(Item #610524)
Makes up to a gallon of margaritas at one time. Fill it to the top with ice, margarita mix, and tequila, then secure lid and turn it on. In just minutes you have a delicious ice blended margaritas. Dispenses easily with the front-mounted serving spout. The insulated container holds up to 128 ounces. It includes a movable handle for transporting to the next place.

Retro Series Cotton Candy Maker
(Item #610525)
The Retro Series Cotton Candy Maker is easy, safe and fun for the whole family. Easy to make just pour the sugar mixture into the top, turn the unit on and instantly make fresh cotton candy. Comes in the 1950's style design, anyone and everyone can enjoy this fluffy cotton candy treat.

Pigs in a Blanket Appetizer Maker
(Item #610527)
With the Pigs in a Blanket Appetizer Maker everyone's favorite party snacks and appetizers are quick and easy to make. This unit cooks up to nine classic Pigs in a Blanket in just 5-8 minutes. Your Pigs in a Blanket Appetizer Maker makes great:
Pretzel Bites.
Cocktail Sausages.
Jalepeno Poppers
Potato Skins.
Corndog Bites
And many more!

Manual Spiral Potato Cutter
(Item #637000)
Make tornado fries, twisted potato chips and veggie snacks with this stainless steel constructed potato cutter. It features a tornado or spiral shaped cutter that is great for home use, specially designed for making leisure food or party platters.
Stainless steel construction
Low maintenance
Non-slip rubber feet
Simple operation
Overall dimensions: 10.25"(L) x 4.5"(W)

Electric Spiral Potato Cutter
(Item #637001)
Comes with two plates,tornado spiral, and curly fries. GREAT for home use or restaurant use.
Be the ENVY of any Party or Fundraiser or set up a Concession Stand and have them coming back for more.. The addition of chips on a stick, tornado potato or twisted tators to your menu items can contribute to an increase in volume and an increase in your bottom line profits.
Any shape potato
Anti-slip Rubber Feet
110 Volt
LED Counter

8 in. Electric Quesadilla Maker
(Item #610528)
The 8" Electric Quesadilla Maker creates a uniquely fun food experience. Delight in quickly creating crispy, delicious quesadillas using a variety of meats, cheese and vegetables-even peanut butter and hazelnut spread fro sweet varieties. The unique plate design creates easy-to-cut sections that seal in flavorful ingredients, making each slice perfect. The nonstick coating makes cooking and cleanup easy, and the removable drip tray catches excess oil. Cook time is only 3-7 minutes, depending on how much filling. The unit design allows the product to stand on end, making storage simple.

6 Qt. Electric Ice Cream Freezer
(Item #683002)
This large wood bucket electric ice cream maker is great for all of the frozen treats you want to make. Sorbets, frozen yogurts, and of course ice creams come out perfectly consistent. AND not only that-- your ice cream freezer comes with a manual crank SO...you can even make ice cream without electricity like at the park or the lake!! WOW!! For Ice Cream RecipesClick Here!

White Mountain 6 Quart Electric Ice Cream Freezer
(Item #678998)
The same great high quality that White Mountain has been famous for is still available!

White Mountain 6 Quart Manual Ice Cream Freezer
(Item #678997)
The same great high quality that White Mountain has been famous for is still available!

Ice Cream Freezer w/ Compressor
(Item #679003)
This freezer has it's own compressor which allows you to make your favorite frozen treats anytime you want. No salt or ice needed!!!

Home
| Canning tools & accessories
| Canning Spices and ingredients
| Pressure Cookers
| Commercial Rangetop Cookware
| Mexican Cooking
| Outdoor Cooking
| Cookbooks
Bakeware
| Cast Iron Dutch Ovens
| Turkey Frying
| Pasta Machines
| Commercial Mixers
| Potato Processing
| Kraut Cutters
| Juicers and Strainers
| Making Cheese-Jellies-Vinegars and More
| Marinating
| Site Map
This Document
Was Last Modified
On Jun 2, 17
This menu takes a few moments to load, but it will enable you to move to any other page on the website in one click!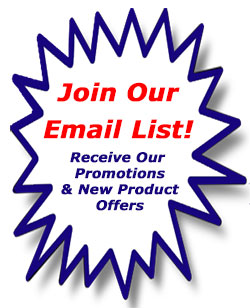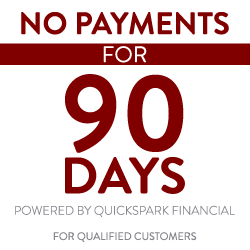 Become an Affiliate!


1-979-732-5081
esta página en español
About Heinsohn's
Find Our Products Here
Share with a Friend

Agricultural Products
Alligator heads
America Tin Signs
Animal Hooks
Animal Tin Signs
Antique Jars & Caps
Aprons
Armadillos
Automotive Accessories
Babies and Kids
Bait Catching
Bake - Kitchen Ware
Band Saws
Banks
BBQ Equipment
BBQ Hickory Chips
BBQ Rub
BBQ Seasoning
Bat House
Bean Slicers
Beauty Care
Beer Making
Beer Making Books
Bells
Beverage Making
Bird Feeders
Bird Traps
Bird Houses
Bluebonnet Seeds
Books
Bowl Choppers
Brass Plaques
Burners, Propane
Butchering
Butcher Saw Blades
Butcher Saws - Electric
Butcher Saws - Hand
Cajun Cooking
Cajun Fried Turkey
Calendars
Camp Ovens
Candles
Canning
Cars and Automobile Signs
Casings
Cast Iron Banks
Cast Iron Cookware
Cast Iron Cure
Cat Traps
Chafing Dishes
Cheese Making
Chewbeads
Chilegrills
Chumming Game fish
Cleavers
Clogs
Clothing and Headwear
Coffee
Commercial Cookware
Commercial Curing Equipment
Commercial Food Dehydrators
Commercial Mixers
Commercial Sausage Stuffers
Commercial Vacuum Machines
Contact Us
Cookbooks
Cooking
Cookpots Large
Cooking Tools
Cookware, castiron
Cookware, commercial
Cookware, SS
Corn Recipe
Crab Traps
Crockery
Crosses
Cultivator
Cutting Boards
Deep Fryer
Deer Feeders
Deer Feeders Accessories
Dehydrators
Dominoes
Doorstops
Drive to Heinsohn's
Duster, Garden
Dutch Ovens
Electric Appliances
Electric Butcher Saws
Elec. Butcher Saw Blades
Electric Meat Grinders
Entertaining
Ethnic Cookbooks
Ethnic Cooking
Fajita Pan
Fire Pits
Fish Books
Fish Feeders
Fish Frying
Fish Nets
Fish Traps
Fishing Products
Flags
Flower Seeds
Food and Beverage Tin Signs
Food Preservation
Food Products
Free Catalog
Freezer Paper
French Fry Cutters
Frog gaffs
Fry Baskets
Frying Fish
Frying Tools
Game Cook Books
Game Feeders
Games
Game Traps
Garden Cart/Seat
Gardening
Garden Seeder
Garden Seeds
Gift Certificates
Gift Items
Gill Nets
Grain Grinders
Grandma and Grandpa
Gravity Feeders
Griddles
Griddles, cast iron
Griddles, large
Grinders-Meat
Hamburger Patty Presses
Hamburger Seasoning
Hats and Caps
Health Remedy
High Wheel Cultivator
Help
Health and Fitness
Hitch, Trailer
Hog Traps
Hollywood and TV Signs
Home Decorating
Home Furnishings
Homemade Wine
Home Page
Hoopnet
Horse Items
Horse Stuff
Horse and Tack Books
Horseshoes
Hummingbird Feeder
Hydraulic Sausage Stuffers
Ice Cream Freezers
Ice Shavers
Indoor Weathervanes
Injectors, Marinade
In The Bar
In The Home
Jerky
Jerky Cutter
Jewelry
Juicer
Kerosene Lamps
Kettles
Kids
Kitchen Decor
Kitchen Gadgets
Knives
Knife Sets
Knife Sharpeners
Kraut Cutters
Lamp Parts
Leisure Time
Live Traps
Manual Meat Grinders
Map Books
Marinade Injectors
Marinades
Meat Cubers
Meat Curing Equipment
Meat Curing Spices
Meat Grinder Parts
Meat Grinders, Elec.
Meat Grinders, Manual
Meat Mixers
Meat Processing
Meat Processing Acc.
Meat Processing Safety
Meat Saws
Meat Saws
Meat Slicers
Meat Tenderizers
Meatball Making
Mechanical Banks
Metal Signs Nostalgic
Mexican Cooking
Mexican Decor
Mexican Items
Minnow Seines
New Items
Noodle Making
Nostalgic Items
Nostalgic Metal Signs
Nostalgic Toys
Novelty Signs
Nutcrackers & Gatherers
Oil Lamps
Outdoor Cooking
Outdoor Tin Signs
Outdoor Utensils
Old Fashion Remedies
Pasta Makers
Pecan Gatherers
Pellet Guns
Perch Traps
Planters
Platform Cart
Pockets Knives
Popcorn Poppers
Potato Cutter
Potjie Kettles
Propane Gauge
Poultry Products
Purple Martin Houses
Recipes
Remedy Health
Root Beer Making
Rubberboots
Rustic Wooden Items
Safety Equipment
Sausage & Jerky
Sausage Making
Sausage Spices - Mixes
Sausage Stuffers Parts
Sausage Stuffers Tubes
Sausage Stuffers
Saws - Meat Band
Scales
Seines
Serving - Entertaining
Serving Tools
Shirts
Shrimp Cleaner
Signs Nostalgic
Skillets
Skimmer
Slicers
Smokers
Snakes-Mounted
Snake Traps
Soap Making
Spices
Stainless Steel Cookware
Stainless Steel Cooking Tools
Stock Pots
Survival Gear
Tables
Tableware
Tamale Machine
Tenderizers
Texana Wrought Iron
Texas Ceramics
Texas Crockery
Texas Stuff
Texas Wood Products
Tex-idermy
The Girls Store
Thermometers / cooking
Thermgun -IR Thermometer
Tin Signs
Tomato Juicer
Tools
Tortilla Presses
Torquoise Jewelry
Toys Nostalgic
Transfer Cages
Traps
Trotlines
Turkey Fryers
Turtle Traps
Turtle Burger
Vacuum Sealer Products
Vacuum Sealers
Vegetable Processing
Varmint Traps
Vintage Bird Houses
Washboards
Washer Pitch Game
Watering Cans
Weathervanes
Welding Equipment
Wild Bird Feeders
Wildflower Seeds
Wildlife Feeders
Wine, Homemade
Wine Making Books
Wine Making Products
Woks
Wood heaters
Wood Stoves
Wrought Iron Products
Your Security

Copyright Year 2017