Beer, Wine, Liqueur, Vinegar, and Soft Drink Books
Vineyard Simple
(Item #980184)
"Vineyard Simple" provides you with all the knowledge and step-by-step training you need to have the beauty of vineyard landscaping and the joy of your own grape harvest right in your own backyard.

The Homebuilt Winery
(Item #980234)
"Whether you have a cellar stocked with homemade vintages or are a recent to convert to the rewards of wine making, you are likely to need some new equipment.The Homebuilt Winery provides complete building plans for 43 wine making projects, pieces that facilitate the entire process of turning grapes into wine.

The Organic Backyard Vineyard
(Item #980239)
In The Organic Backyard Vineyard expert Tom Powers walks the small grower through the entire process of growing grapes, with a month-by-month maintenance guide covering all regions of the U.S. and Canada. He explains everything a beginning grape grower needs to know: how to design and build a vineyard, how to select grapes for each region, how to maximize yield using organic maintenance techniques, how to build a trellis, how to harvest at peak flavor, and how to store grapes for winemaking.

Making Wild Wines & Meads
(Item # 690617)
125 Unusual Recipes, Using Herbs, Fruits, Flowers, & More! Make Extraordinary Homemade Wines from Everything but Grapes!

From Vines to Wines
(Item #690616)
The complete guide to making, growing grapes and making your own wine.

Techniques in Home Winemaking
(Item #690858)
This book is the ultimate resource for 'non-commercial' winemakers who are determined to understand the process and master the art of producing wonderful wines. 489 pages

The Wine Maker's Answer Book
(Item #980002)
The Wine Maker's Answer Book supplies practical, easy-to-follow answers to every question and problem that stands between you and your perfect vintage-from choosing the raw ingredients to fully understanding the mysteries of fermentation. Smooth and well-balanced, this broad range of winemaking solutions will satisfy the most inquisitive vintner.

Winemaker's Recipe Handbook
(Item #690860)
This simple book has over 100 recipes that use ingredients found in this country; from the corner grocery store and hopefully from your own garden. Recipes include Chokecherry, Rhubarb, Persimmon, Prickly Pear, Watermelon, and many, many more. 31 Pages.

Building Homebrew Equipment Bulletin
(Item #632145)
A practical guide to building homebrew equipment!

Making the Best Apple Cider Bulletin
(Item #632146)
A practical guide to making the best apple cider!

Great Grapes -Growing the Best Ever Bulletin
(Item #632174)
A practical guide to growing the best grapes!

Basic Homebrewing Bulletin
(Item #690613)
A practical guide to basic home brewing!

Secret Life of Beer-Exposed
(Item #972009)
Legends, lore and little known facts. Beer has inspired, influenced,and excited human beings for thousands of years.

The Home Brewer's Answer Book
(Item #980001)
Solutions to every problem, answers to every question. This book supplies practical easy-to-follow answers to the questions that bubble up frequently in the course of home-brewing. Fix the problems, understand the chemistry, and acheive the flavor and balance you want in all your craft beers.

Better Beer and How to Brew It
(Item #980080)
It's easy. too. Takes only three hours at the most to make five gallons of beer. Although the hardest part is waiting the four to six weeks for the beer to reach perfection.

Brewing Quality Beers
(Item #890856)
This expanded, second edition includes detailed instructions for kegging draft beer at home.

Making Homemade Wine Bulletin
(Item #690614)
A practical guide to making home made wine!

Making Liqueurs for Gifts Bulletin
(Item #690615)
A practical guide to making liqeurs for gifts!

Homemade Rootbeer, Soda & Pop
(Item #980112)
Great recipes as well as instructions to make rootbeer and sodas.

| Beer Kits
| Beer Brewing Ingredients
| Beer Making Supplies
| Beer Processing Equipment
Wine Making Kits
| Wine Chemicals
| Wine Making Books
| Wine Making Hardware
| Liqueur Making Equipment
| Coffee Making
| Soda Making Equipment
| Site Map
This Document
Was Last Modified
On Jun 2, 17
This menu takes a few moments to load, but it will enable you to move to any other page on the website in one click!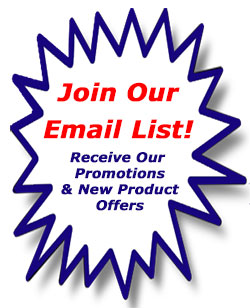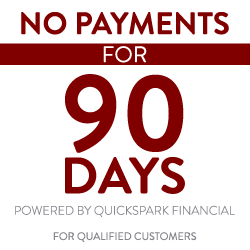 Become an Affiliate!


1-979-732-5081
esta página en español
About Heinsohn's
Find Our Products Here
Share with a Friend

Agricultural Products
Alligator heads
America Tin Signs
Animal Hooks
Animal Tin Signs
Antique Jars & Caps
Aprons
Armadillos
Automotive Accessories
Babies and Kids
Bait Catching
Bake - Kitchen Ware
Band Saws
Banks
BBQ Equipment
BBQ Hickory Chips
BBQ Rub
BBQ Seasoning
Bat House
Bean Slicers
Beauty Care
Beer Making
Beer Making Books
Bells
Beverage Making
Bird Feeders
Bird Traps
Bird Houses
Bluebonnet Seeds
Books
Bowl Choppers
Brass Plaques
Burners, Propane
Butchering
Butcher Saw Blades
Butcher Saws - Electric
Butcher Saws - Hand
Cajun Cooking
Cajun Fried Turkey
Calendars
Camp Ovens
Candles
Canning
Cars and Automobile Signs
Casings
Cast Iron Banks
Cast Iron Cookware
Cast Iron Cure
Cat Traps
Chafing Dishes
Cheese Making
Chewbeads
Chilegrills
Chumming Game fish
Cleavers
Clogs
Clothing and Headwear
Coffee
Commercial Cookware
Commercial Curing Equipment
Commercial Food Dehydrators
Commercial Mixers
Commercial Sausage Stuffers
Commercial Vacuum Machines
Contact Us
Cookbooks
Cooking
Cookpots Large
Cooking Tools
Cookware, castiron
Cookware, commercial
Cookware, SS
Corn Recipe
Crab Traps
Crockery
Crosses
Cultivator
Cutting Boards
Deep Fryer
Deer Feeders
Deer Feeders Accessories
Dehydrators
Dominoes
Doorstops
Drive to Heinsohn's
Duster, Garden
Dutch Ovens
Electric Appliances
Electric Butcher Saws
Elec. Butcher Saw Blades
Electric Meat Grinders
Entertaining
Ethnic Cookbooks
Ethnic Cooking
Fajita Pan
Fire Pits
Fish Books
Fish Feeders
Fish Frying
Fish Nets
Fish Traps
Fishing Products
Flags
Flower Seeds
Food and Beverage Tin Signs
Food Preservation
Food Products
Free Catalog
Freezer Paper
French Fry Cutters
Frog gaffs
Fry Baskets
Frying Fish
Frying Tools
Game Cook Books
Game Feeders
Games
Game Traps
Garden Cart/Seat
Gardening
Garden Seeder
Garden Seeds
Gift Certificates
Gift Items
Gill Nets
Grain Grinders
Grandma and Grandpa
Gravity Feeders
Griddles
Griddles, cast iron
Griddles, large
Grinders-Meat
Hamburger Patty Presses
Hamburger Seasoning
Hats and Caps
Health Remedy
High Wheel Cultivator
Help
Health and Fitness
Hitch, Trailer
Hog Traps
Hollywood and TV Signs
Home Decorating
Home Furnishings
Homemade Wine
Home Page
Hoopnet
Horse Items
Horse Stuff
Horse and Tack Books
Horseshoes
Hummingbird Feeder
Hydraulic Sausage Stuffers
Ice Cream Freezers
Ice Shavers
Indoor Weathervanes
Injectors, Marinade
In The Bar
In The Home
Jerky
Jerky Cutter
Jewelry
Juicer
Kerosene Lamps
Kettles
Kids
Kitchen Decor
Kitchen Gadgets
Knives
Knife Sets
Knife Sharpeners
Kraut Cutters
Lamp Parts
Leisure Time
Live Traps
Manual Meat Grinders
Map Books
Marinade Injectors
Marinades
Meat Cubers
Meat Curing Equipment
Meat Curing Spices
Meat Grinder Parts
Meat Grinders, Elec.
Meat Grinders, Manual
Meat Mixers
Meat Processing
Meat Processing Acc.
Meat Processing Safety
Meat Saws
Meat Saws
Meat Slicers
Meat Tenderizers
Meatball Making
Mechanical Banks
Metal Signs Nostalgic
Mexican Cooking
Mexican Decor
Mexican Items
Minnow Seines
New Items
Noodle Making
Nostalgic Items
Nostalgic Metal Signs
Nostalgic Toys
Novelty Signs
Nutcrackers & Gatherers
Oil Lamps
Outdoor Cooking
Outdoor Tin Signs
Outdoor Utensils
Old Fashion Remedies
Pasta Makers
Pecan Gatherers
Pellet Guns
Perch Traps
Planters
Platform Cart
Pockets Knives
Popcorn Poppers
Potato Cutter
Potjie Kettles
Propane Gauge
Poultry Products
Purple Martin Houses
Recipes
Remedy Health
Root Beer Making
Rubberboots
Rustic Wooden Items
Safety Equipment
Sausage & Jerky
Sausage Making
Sausage Spices - Mixes
Sausage Stuffers Parts
Sausage Stuffers Tubes
Sausage Stuffers
Saws - Meat Band
Scales
Seines
Serving - Entertaining
Serving Tools
Shirts
Shrimp Cleaner
Signs Nostalgic
Skillets
Skimmer
Slicers
Smokers
Snakes-Mounted
Snake Traps
Soap Making
Spices
Stainless Steel Cookware
Stainless Steel Cooking Tools
Stock Pots
Survival Gear
Tables
Tableware
Tamale Machine
Tenderizers
Texana Wrought Iron
Texas Ceramics
Texas Crockery
Texas Stuff
Texas Wood Products
Tex-idermy
The Girls Store
Thermometers / cooking
Thermgun -IR Thermometer
Tin Signs
Tomato Juicer
Tools
Tortilla Presses
Torquoise Jewelry
Toys Nostalgic
Transfer Cages
Traps
Trotlines
Turkey Fryers
Turtle Traps
Turtle Burger
Vacuum Sealer Products
Vacuum Sealers
Vegetable Processing
Varmint Traps
Vintage Bird Houses
Washboards
Washer Pitch Game
Watering Cans
Weathervanes
Welding Equipment
Wild Bird Feeders
Wildflower Seeds
Wildlife Feeders
Wine, Homemade
Wine Making Books
Wine Making Products
Woks
Wood heaters
Wood Stoves
Wrought Iron Products
Your Security

Copyright Year 2017