Huge Catfish!!
Dixieland river cranks out mega blues in King Kat
By MATT WILLIAMS
Outdoors Writer
Everybody loves a big fish story, and here's a good one straight from the Heart of Dixie. Brace yourself catfish junkies. The 2006 Cabela's King Kat Classic recap reads sort of like a chapter from the action packed fiction thriller, Jurassic Park.
The scene was Pickwick/Wilson lakes. The two impoundments lie side-by-side and consume roughly 60,000 acres of real estate along the Tennessee River.
It's catfish country, and 248 tournament anglers representing more than 20 states made the journey to Sheffield, Ala. on Oct. 13-14 to soak their baits in some of the South's most fabled waters for heavyweight whiskered fish.
Larry Spillers has reeled in his share of fat cats. But the Quinland catfish pro knew he was in serious trouble the moment he rolled into town for the Kentucky-based tournament circuit's season finale.
Spillers does his catfishing out of a bass boat.
"You know you are in trouble when you show up at a catfish tournament and everyone except you has a big water trough riding in the middle of their boat," Spillers said. "I knew the catfishing was good over there, but I had no idea it would turn out the way it did. I have never seen or heard of anything like it."
Neither has anyone else. Anywhere.
The King Kat Classic field didn't just beat every rod and reel record known to exist in competitive catfishing arenas. They crushed them.
It was truly the most awesome parade of big cats ever witnessed in one place in such a short period of time. Some anglers said the experience was almost surreal.
"I just looked at my fishing partner and told him he had better soak up the experience, because neither of us would ever have another fishing trip like this one again," said 23-year old Greg Adkins of Chillicothe, Ohio. "It all happened so quick. It was one of those deals where you just look back and say, I can't believe this just happened to me.'"
If there are catfish in heaven, Adkins and his partner, Scott Doles, 22, got a pretty good taste of what the fishing might be like behind the pearly gates.
The young catfish pros hauled in 12 blue catfish in two days that pressed the scales to a staggering 504.75 pounds!
Do the math. That's an average weight of 42 pounds per fish.
"Actually, we weighed in a two pounder the second day that sort of killed our average," Adkins joked. "I still can't figure out what a fish that size was doing hanging around all those big guys. It was pretty risky, that's all I can say. Some of those big cats were regurgitating 20-inch fish in our holding tank."
Even more impressive is the short amount of time it took Adkins and Doles to do the damage.
It took them about 45 minutes to reel in a seven-fish limit that weighed 301.65 pounds on the morning of day one. They fished for about an hour on day two and caught five more blues that weighed 203.10 pounds.
Amazingly, all of the fish came from the same sweet spot — a fallen tree that extended from the shoreline out to 12 feet of water.
The anglers, both members of the Ohio Hills Catfish Club, discovered the hotspot a few days before the tournament got underway as they searched for locations that suited their fishing style — current.
"When we got to there, we found out they (the Tennessee River Authority) release water from the dams just about everyday," Adkins said. "We've learned from fishing in Ohio that the big fish will often often go shallow in current. They like to lay up behind something that breaks the current instead of staying out in it and fighting it."
The fallen oak fit the bill nicely. The anglers liked the tree even better when they hooked a 70 pounder the first time they dropped a bait around it.
"We decided right then to leave the spot alone until the tournament started," Adkins said. "I figured it would probably be good for a couple of big fish during the tournament, but I had no idea there would be that many giants hanging around it for two days in a row. That's pretty much unheard of."
So is catching 301 pounds of catfish in about the same amount of time it takes my teenage daughter to fix her hair. According to Adkins, it was more like an iron man competition out there than a catfishing expedition. The action was pretty much non-stop from the moment they dropped anchor and tossed the first skipjack steak into the water.
The anglers were anchored about 30 feet off the bank and making short casts to the upstream side of the tree. They used four-ounce "no roll" weights to hold their baits in place. Meanwhile, the scent of cut bait drifted slowly downstream in the current.
"The bait usually didn't sit there very long before one of the big cats would come out of the tree and grab it, five minutes at the most," he said. "They didn't mess around, either. It was like tying onto a dump truck when they hit. We just tightened our drags down, kept both thumbs on the line spool and hoped for the best. Luckily, we never had a terminal tackle failure the whole tournament."
That in itself is remarkable.
The anglers were using heavy action Shakespeare Ugly Sticks and ABU Garcia 7000 reels that were spooled with 25-30 pound Berkley Game monofilament. Their hook of choice was an 8/0 circle hook by Gamakatsu.
Stout stuff, indeed. But 25-30 pound line hardly sounds like a match for the bull-in-the-china-cabinet demeanor of a 50-pound blue cat, much less a 76.85 pounder like the one Doles hooked into shortly after daylight on day one.
"We use 25-to-30 pound line all the time — that's what we're comfortable with and it has been pretty good us," Adkins said. "The tricky part in this tournament was getting the fish into the net. I had a 52-pounder on my line at the same time Scott had his 76 pounder on."
That's when teamwork factored in. Doles managed to net the 52 pounder with one hand and maintain a tight line on the 76-pounder with his other hand. Adkins was able to assist his partner once the smaller fish was in the boat.
"It got pretty wild out there for a while, especially with doubles on in all that current," Adkins said. "There are so many things that could have gone wrong. Luckily, everything went right."
While Adkins and Doles won the fat cat rodeo, and the $26,000 purse that came with the title, they weren't the only ones to feel the strong buck of the Dixie Land bulls.
The 124-team field caught and released nearly 12,000 pounds of catfish. Included in the mix were two more 70 pounders, five in the 60-pound class and 12 that weighed upwards of 50 pounds.
John Jamison and Mark Thompson of Kansas finished a close second with 490.75 pounds, followed by Illinois anglers Mark Farrow and Tyson Stinebaker, 407.85 pounds.
Interestingly, the No. 2 and No. 3 teams mined their whopper cats out of 80-104 feet of water.
Perhaps there is such a place as Jurassic Park after all.

This Document

Was Last Modified

On Jun 2, 17

This menu takes a few moments to load, but it will enable you to move to any other page on the website in one click!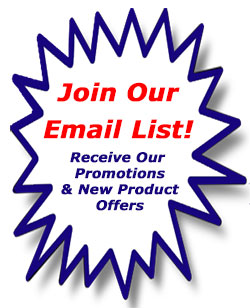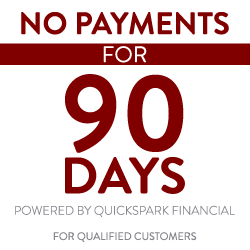 Become an Affiliate!


1-979-732-5081
esta página en español
About Heinsohn's
Find Our Products Here
Share with a Friend

Agricultural Products
Alligator heads
America Tin Signs
Animal Hooks
Animal Tin Signs
Antique Jars & Caps
Aprons
Armadillos
Automotive Accessories
Babies and Kids
Bait Catching
Bake - Kitchen Ware
Band Saws
Banks
BBQ Equipment
BBQ Hickory Chips
BBQ Rub
BBQ Seasoning
Bat House
Bean Slicers
Beauty Care
Beer Making
Beer Making Books
Bells
Beverage Making
Bird Feeders
Bird Traps
Bird Houses
Bluebonnet Seeds
Books
Bowl Choppers
Brass Plaques
Burners, Propane
Butchering
Butcher Saw Blades
Butcher Saws - Electric
Butcher Saws - Hand
Cajun Cooking
Cajun Fried Turkey
Calendars
Camp Ovens
Candles
Canning
Cars and Automobile Signs
Casings
Cast Iron Banks
Cast Iron Cookware
Cast Iron Cure
Cat Traps
Chafing Dishes
Cheese Making
Chewbeads
Chilegrills
Chumming Game fish
Cleavers
Clogs
Clothing and Headwear
Coffee
Commercial Cookware
Commercial Curing Equipment
Commercial Food Dehydrators
Commercial Mixers
Commercial Sausage Stuffers
Commercial Vacuum Machines
Contact Us
Cookbooks
Cooking
Cookpots Large
Cooking Tools
Cookware, castiron
Cookware, commercial
Cookware, SS
Corn Recipe
Crab Traps
Crockery
Crosses
Cultivator
Cutting Boards
Deep Fryer
Deer Feeders
Deer Feeders Accessories
Dehydrators
Dominoes
Doorstops
Drive to Heinsohn's
Duster, Garden
Dutch Ovens
Electric Appliances
Electric Butcher Saws
Elec. Butcher Saw Blades
Electric Meat Grinders
Entertaining
Ethnic Cookbooks
Ethnic Cooking
Fajita Pan
Fire Pits
Fish Books
Fish Feeders
Fish Frying
Fish Nets
Fish Traps
Fishing Products
Flags
Flower Seeds
Food and Beverage Tin Signs
Food Preservation
Food Products
Free Catalog
Freezer Paper
French Fry Cutters
Frog gaffs
Fry Baskets
Frying Fish
Frying Tools
Game Cook Books
Game Feeders
Games
Game Traps
Garden Cart/Seat
Gardening
Garden Seeder
Garden Seeds
Gift Certificates
Gift Items
Gill Nets
Grain Grinders
Grandma and Grandpa
Gravity Feeders
Griddles
Griddles, cast iron
Griddles, large
Grinders-Meat
Hamburger Patty Presses
Hamburger Seasoning
Hats and Caps
Health Remedy
High Wheel Cultivator
Help
Health and Fitness
Hitch, Trailer
Hog Traps
Hollywood and TV Signs
Home Decorating
Home Furnishings
Homemade Wine
Home Page
Hoopnet
Horse Items
Horse Stuff
Horse and Tack Books
Horseshoes
Hummingbird Feeder
Hydraulic Sausage Stuffers
Ice Cream Freezers
Ice Shavers
Indoor Weathervanes
Injectors, Marinade
In The Bar
In The Home
Jerky
Jerky Cutter
Jewelry
Juicer
Kerosene Lamps
Kettles
Kids
Kitchen Decor
Kitchen Gadgets
Knives
Knife Sets
Knife Sharpeners
Kraut Cutters
Lamp Parts
Leisure Time
Live Traps
Manual Meat Grinders
Map Books
Marinade Injectors
Marinades
Meat Cubers
Meat Curing Equipment
Meat Curing Spices
Meat Grinder Parts
Meat Grinders, Elec.
Meat Grinders, Manual
Meat Mixers
Meat Processing
Meat Processing Acc.
Meat Processing Safety
Meat Saws
Meat Saws
Meat Slicers
Meat Tenderizers
Meatball Making
Mechanical Banks
Metal Signs Nostalgic
Mexican Cooking
Mexican Decor
Mexican Items
Minnow Seines
New Items
Noodle Making
Nostalgic Items
Nostalgic Metal Signs
Nostalgic Toys
Novelty Signs
Nutcrackers & Gatherers
Oil Lamps
Outdoor Cooking
Outdoor Tin Signs
Outdoor Utensils
Old Fashion Remedies
Pasta Makers
Pecan Gatherers
Pellet Guns
Perch Traps
Planters
Platform Cart
Pockets Knives
Popcorn Poppers
Potato Cutter
Potjie Kettles
Propane Gauge
Poultry Products
Purple Martin Houses
Recipes
Remedy Health
Root Beer Making
Rubberboots
Rustic Wooden Items
Safety Equipment
Sausage & Jerky
Sausage Making
Sausage Spices - Mixes
Sausage Stuffers Parts
Sausage Stuffers Tubes
Sausage Stuffers
Saws - Meat Band
Scales
Seines
Serving - Entertaining
Serving Tools
Shirts
Shrimp Cleaner
Signs Nostalgic
Skillets
Skimmer
Slicers
Smokers
Snakes-Mounted
Snake Traps
Soap Making
Spices
Stainless Steel Cookware
Stainless Steel Cooking Tools
Stock Pots
Survival Gear
Tables
Tableware
Tamale Machine
Tenderizers
Texana Wrought Iron
Texas Ceramics
Texas Crockery
Texas Stuff
Texas Wood Products
Tex-idermy
The Girls Store
Thermometers / cooking
Thermgun -IR Thermometer
Tin Signs
Tomato Juicer
Tools
Tortilla Presses
Torquoise Jewelry
Toys Nostalgic
Transfer Cages
Traps
Trotlines
Turkey Fryers
Turtle Traps
Turtle Burger
Vacuum Sealer Products
Vacuum Sealers
Vegetable Processing
Varmint Traps
Vintage Bird Houses
Washboards
Washer Pitch Game
Watering Cans
Weathervanes
Welding Equipment
Wild Bird Feeders
Wildflower Seeds
Wildlife Feeders
Wine, Homemade
Wine Making Books
Wine Making Products
Woks
Wood heaters
Wood Stoves
Wrought Iron Products
Your Security

Copyright Year 2017