Tools
The Crusher
(Item #676206)
The Aluminum Can Crusher instantly crushes most cans to about 1 inch. Simply hold the handle and pull it down. Even more, the sturdy all-steel construction is durable. Save valuable space both where you store the cans and when you transport them. Now you can haul 5 times as many aluminum cans. It means you'll have less trips to the recycling center and each trip will be worth more money. Best of all, you'll be doing your part to help the environment. Recycling is fun and easier than ever with the Crusher.

The Crusher
(Item #669910)
Aluminum can crusher. Decorative white finish. Screws into wall. Crushes cans to about 1 inch. Durable all steel construction. Simply hold the handle down to crush most cans.

The Crusher
(Item #632298)
SIX TIMES FASTER than ordinary crushers! Wall-mounted can crusher holds up to 10 aluminum cans, feeds them automatically into chamber and ejects each after crushing! Makes it easy to store and transport cans for profitable recycling. Color: Black, Material: High strength nylon resin.

Large Retro Ice Chest
(Item #600480)
The perfect backyard accessory! Aluminum lined inside will keep your contents cold! Has a bottle opener and cap collector on the side. 4 rubber casters, sheet metal exterior, powdercoat finish, polished chrome accents.
25"W x 34"H x 18"D
14 Gallons/ 54 Qt


Small Retro Ice Chest
(Item #600467)
The perfect backyard accessory! Holds up to 18 Cans or 12 bottles, keeps everything cold, sheet metal exterior, anodized aluminum interior, locking handle and lid, bottle opener chrome corners.
12"W x 11.5"H x 9"D
3 Gallons/ 12 Qt


Sand Bag


(Item #999402)
This is a poly sand bag. Used as a barrier to stop rising water or whatever use you can come up with. Measures 34 1/2 x 17 1/2

Pop Up Traffic Cone
(Item #800515)
Pop Up Traffic Cone. Comes in handy when you have car trouble. Also can be used at parties to direct traffic. Very compact and easy to store!

1.5" Utility Pump (Item #600474)
Great for pumping water to boat docks & pumping water out of boat blinds or small sponds. EPA Approved! 2.8HP
Max Flow: 90 GPM/5,400 GPH
Pump Speed: 3,600 RPM
Fuel Capacity: 0.37 Gal
Inlet/Outlet: 1.5" NPT
Speed: Idle: 1,500 RPM, Max:3,600 RPM
4 stroke engine
Displacement: 87.5cc, Max Head: 58ft, Engine Run Time:3hrs, Sound Level: 78db


3" Trash/Water Pump (Item #600475)
6.5HP OHV Gasoline Engine
3" Pump Outlet $ Inlet
90ft max total head
26ft Max Suction lift
Cast Iron Impeller
3/4"Max soild size
12,660 GPH Max
EPA Approved!

120 VAC MIG Welder
(Item #224053)
This is one powerful machine!

Generator
1500W/ Peak / 1100W Rated
(Item #600477)
2.8HP
4 Stroke OHV Engine, 1-120 Volt AC Outlet
Recoil Start, Automatic Shutdown
1-12 Volt DC Outlet
Engine Run Time: 5 hours@50% Load
Engine Noise Level: < 60 db
Engine Displacement: 87cc


Generator
4000W Peak / 3250W Rated
(Item #600478)
6.5HP Gasoline Engine
4 Stroke OHV Engine, 2-120 Volt A/C Outlet
Recoil Start, Automatic Low Oil Shutdown
1-12 Volt DC Outlet, 4 Gal fuel tank
Engine Run Time: 9 hours hours@50% Load


7,000 Watt Diesel Generator
7000 Surge Watts, 6300 Running Watts
(Item #600476)
With automatic Voltage Regulator AVR, you can easily and efficently control your power output. It has one POWERFUL engine for general construction job sites and emergency backups!
Self Priming, Electric Start
406 CC Engine Displacement
Engine Run Time 9 hours
< 70 db Noise Level
4 gallon capacity, Low oil Sensor/Automatic off
120 V Twist, 120V, 120/240V Twist Lock
9 Hour engine run time @50% Load
Battery not included, EPA approved.


Folding Ladder 12'
(Item #224051)
Adjusts to any shape or form allowing you to do whatever you need.

12 Volt Portable Electric Winch (Item 600472)
This all useful winch is perfect for all your needs like recovering vehicles, your boat, and pulling stumps and logs! 6000lbs of pulling capacity and a line speed with a full load of 6ft/minute
2000lbs for straight pulling and attaches to tow hooks.
Mounting dimensions: 8 11/16" x 4 7/8 x 3/16"
Cable Length of 20 ft
Remote switch included


Self Darkening Welding Helmet
(Item #224054)
Adjusts to light making the transition quick and easy!

110 Amp Welder Arc
(Item #224055)
220VAC. For your important arc welding needs.

Tile Cutting Table
(Item #224056)
Comes with a cutting diamond.

Multipurpose Scaffold Tower
(Item #224057)
Use it to get to anything too high to reach!

Electric Chainsaw Sharpener
(Item #770601)
Tabletop sharpener for shapening chainsaw blades.

Propane Torch With 2 Extra Nozzles
(Item #220519)
Great for starting BBQ pits, fish fryers, etc. at a safe distance. Also great for melting ice, burning weeds, thawing pipes, etc. Runs on propane, has a 5ft hose with a 7" handle. Comes with 2 extra nozzels which measures 1", 1 3/8" and 2". It is color zinc plated.

3 in 1 Trailer Hitch
(Item #820400)
Take your pick!

Ratchet Tie Down
(Item #800394)
Double Vinyl-Steel "S" Hooks provides a secure hold without scratches. Steel Ratchet-Action lever easily tightens, locks and releases. Trouble-Free, push-button quick release. Durable straps will not loosen with road vibration. Ideal for trucks, trailers, hand dolly's or a multi-purpose tie down.

Platform Cart with Folding Handle
(Item #820401)


LED Flashlight
(Item #370571)
Model CHILM0061.
This multi-purpose flashlight has 13 bright LED bulbs that light your path. Easy On/Off Switch. Built in carrying handle. Continuous illumination for approximatley 100 hours of life. Use at home as the "just in case" flashlight, carry it in your car in case of emergency or take it camping, fishing or hiking. Uses 4 "D" Batteries. (Not Included)

Home
| Meat Grinders
| Meat Grinder Parts
| Sausage Stuffers
| Meat Tenderizers
| Vacuum Chamber Sealers
| Manual Meat Grinders
Meat Slicers
| Electric Butcher Saw Blades
| Electric Butcher Saws
| Books & Videos
| Sausage Spices
| Meat Mixers
| Bowl Choppers
| Knives
| Patty Presses
| Wrapping Paper & Accessories
| Sausage Casings & Twine
| Meat Curing and Smoking
| Site Map
| Xml Sitemap
| Video Sitemap
This Document
Was Last Modified
On Jun 3, 17
This menu takes a few moments to load, but it will enable you to move to any other page on the website in one click!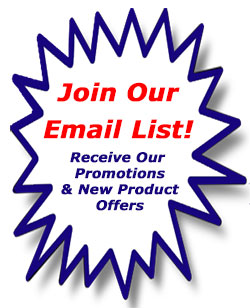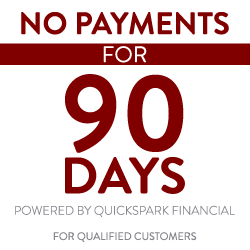 Become an Affiliate!


1-979-732-5081
esta página en español
About Heinsohn's
Find Our Products Here
Share with a Friend

Agricultural Products
Alligator heads
America Tin Signs
Animal Hooks
Animal Tin Signs
Antique Jars & Caps
Aprons
Armadillos
Automotive Accessories
Babies and Kids
Bait Catching
Bake - Kitchen Ware
Band Saws
Banks
BBQ Equipment
BBQ Hickory Chips
BBQ Rub
BBQ Seasoning
Bat House
Bean Slicers
Beauty Care
Beer Making
Beer Making Books
Bells
Beverage Making
Bird Feeders
Bird Traps
Bird Houses
Bluebonnet Seeds
Books
Bowl Choppers
Brass Plaques
Burners, Propane
Butchering
Butcher Saw Blades
Butcher Saws - Electric
Butcher Saws - Hand
Cajun Cooking
Cajun Fried Turkey
Calendars
Camp Ovens
Candles
Canning
Cars and Automobile Signs
Casings
Cast Iron Banks
Cast Iron Cookware
Cast Iron Cure
Cat Traps
Chafing Dishes
Cheese Making
Chewbeads
Chilegrills
Chumming Game fish
Cleavers
Clogs
Clothing and Headwear
Coffee
Commercial Cookware
Commercial Curing Equipment
Commercial Food Dehydrators
Commercial Mixers
Commercial Sausage Stuffers
Commercial Vacuum Machines
Contact Us
Cookbooks
Cooking
Cookpots Large
Cooking Tools
Cookware, castiron
Cookware, commercial
Cookware, SS
Corn Recipe
Crab Traps
Crockery
Crosses
Cultivator
Cutting Boards
Deep Fryer
Deer Feeders
Deer Feeders Accessories
Dehydrators
Dominoes
Doorstops
Drive to Heinsohn's
Duster, Garden
Dutch Ovens
Electric Appliances
Electric Butcher Saws
Elec. Butcher Saw Blades
Electric Meat Grinders
Entertaining
Ethnic Cookbooks
Ethnic Cooking
Fajita Pan
Fire Pits
Fish Books
Fish Feeders
Fish Frying
Fish Nets
Fish Traps
Fishing Products
Flags
Flower Seeds
Food and Beverage Tin Signs
Food Preservation
Food Products
Free Catalog
Freezer Paper
French Fry Cutters
Frog gaffs
Fry Baskets
Frying Fish
Frying Tools
Game Cook Books
Game Feeders
Games
Game Traps
Garden Cart/Seat
Gardening
Garden Seeder
Garden Seeds
Gift Certificates
Gift Items
Gill Nets
Grain Grinders
Grandma and Grandpa
Gravity Feeders
Griddles
Griddles, cast iron
Griddles, large
Grinders-Meat
Hamburger Patty Presses
Hamburger Seasoning
Hats and Caps
Health Remedy
High Wheel Cultivator
Help
Health and Fitness
Hitch, Trailer
Hog Traps
Hollywood and TV Signs
Home Decorating
Home Furnishings
Homemade Wine
Home Page
Hoopnet
Horse Items
Horse Stuff
Horse and Tack Books
Horseshoes
Hummingbird Feeder
Hydraulic Sausage Stuffers
Ice Cream Freezers
Ice Shavers
Indoor Weathervanes
Injectors, Marinade
In The Bar
In The Home
Jerky
Jerky Cutter
Jewelry
Juicer
Kerosene Lamps
Kettles
Kids
Kitchen Decor
Kitchen Gadgets
Knives
Knife Sets
Knife Sharpeners
Kraut Cutters
Lamp Parts
Leisure Time
Live Traps
Manual Meat Grinders
Map Books
Marinade Injectors
Marinades
Meat Cubers
Meat Curing Equipment
Meat Curing Spices
Meat Grinder Parts
Meat Grinders, Elec.
Meat Grinders, Manual
Meat Mixers
Meat Processing
Meat Processing Acc.
Meat Processing Safety
Meat Saws
Meat Saws
Meat Slicers
Meat Tenderizers
Meatball Making
Mechanical Banks
Metal Signs Nostalgic
Mexican Cooking
Mexican Decor
Mexican Items
Minnow Seines
New Items
Noodle Making
Nostalgic Items
Nostalgic Metal Signs
Nostalgic Toys
Novelty Signs
Nutcrackers & Gatherers
Oil Lamps
Outdoor Cooking
Outdoor Tin Signs
Outdoor Utensils
Old Fashion Remedies
Pasta Makers
Pecan Gatherers
Pellet Guns
Perch Traps
Planters
Platform Cart
Pockets Knives
Popcorn Poppers
Potato Cutter
Potjie Kettles
Propane Gauge
Poultry Products
Purple Martin Houses
Recipes
Remedy Health
Root Beer Making
Rubberboots
Rustic Wooden Items
Safety Equipment
Sausage & Jerky
Sausage Making
Sausage Spices - Mixes
Sausage Stuffers Parts
Sausage Stuffers Tubes
Sausage Stuffers
Saws - Meat Band
Scales
Seines
Serving - Entertaining
Serving Tools
Shirts
Shrimp Cleaner
Signs Nostalgic
Skillets
Skimmer
Slicers
Smokers
Snakes-Mounted
Snake Traps
Soap Making
Spices
Stainless Steel Cookware
Stainless Steel Cooking Tools
Stock Pots
Survival Gear
Tables
Tableware
Tamale Machine
Tenderizers
Texana Wrought Iron
Texas Ceramics
Texas Crockery
Texas Stuff
Texas Wood Products
Tex-idermy
The Girls Store
Thermometers / cooking
Thermgun -IR Thermometer
Tin Signs
Tomato Juicer
Tools
Tortilla Presses
Torquoise Jewelry
Toys Nostalgic
Transfer Cages
Traps
Trotlines
Turkey Fryers
Turtle Traps
Turtle Burger
Vacuum Sealer Products
Vacuum Sealers
Vegetable Processing
Varmint Traps
Vintage Bird Houses
Washboards
Washer Pitch Game
Watering Cans
Weathervanes
Welding Equipment
Wild Bird Feeders
Wildflower Seeds
Wildlife Feeders
Wine, Homemade
Wine Making Books
Wine Making Products
Woks
Wood heaters
Wood Stoves
Wrought Iron Products
Your Security

Copyright Year 2017